St. Martin's weekend in Olomouc (Sladovna Apartments)
Treat yourself to a romantic St. Martin's weekend in Olomouc and taste young Moravian wines! The first bottles of young wine will be opened on 11 November at 11 o'clock and 11 minutes on Dolní náměstí/square. In addition to several dozen samples of St. Martin's wines, there will also be regional products, metal fireplaces and an accompanying programme with music and a fire show.
Included:
1-2 nights for 2 persons in a one-room or two-room apartment
Wi-Fi
2x voucher in the value of 100 CZK for consumption/purchase of products during St. Martin's Festival in Olomouc (11 - 12 November 2022)
SLADOVNA Apartments offers 20 modern one- and two-bedroom apartments.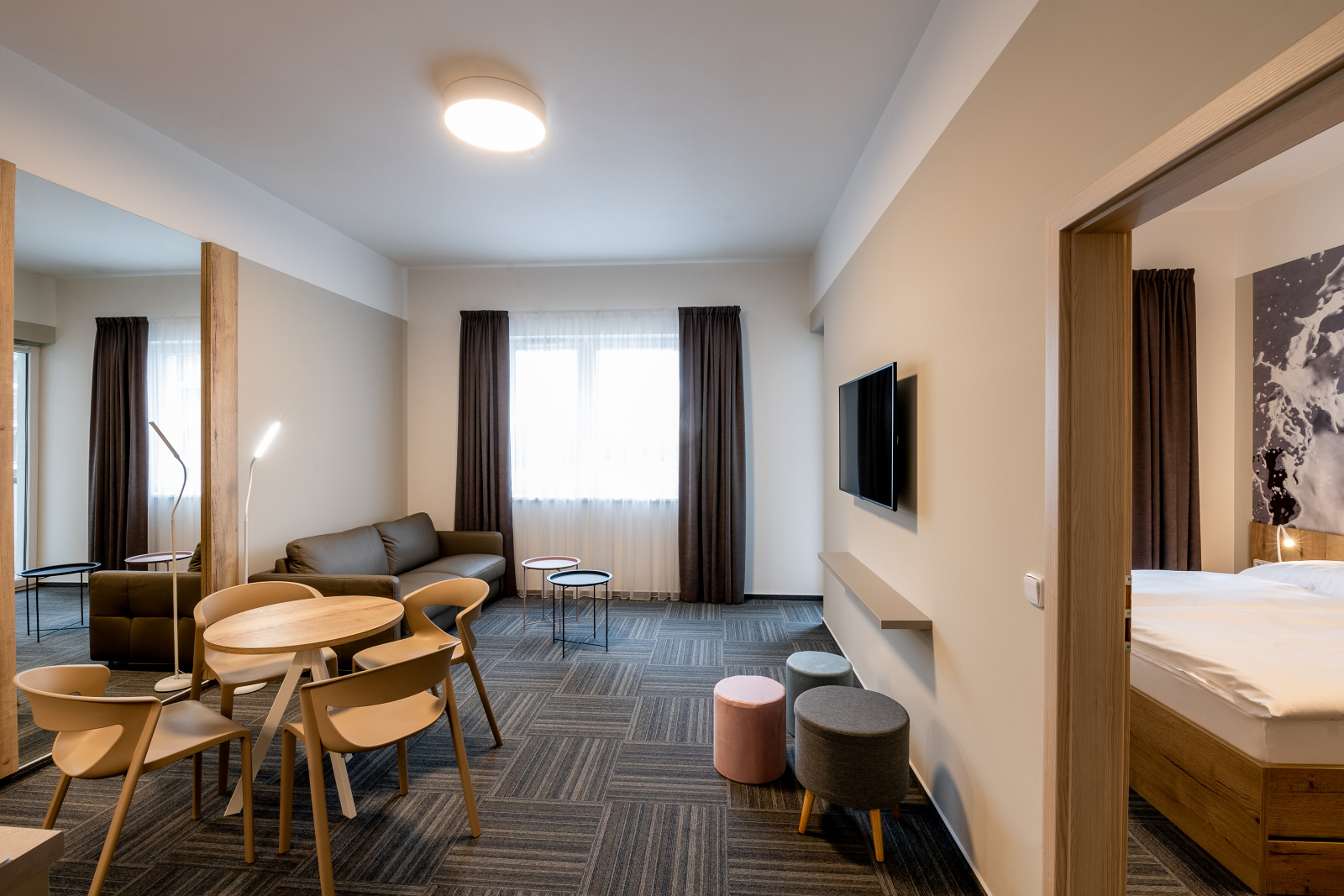 The apartments are equipped to a high standard, including a kitchenette, appliances, dining area, smart TV and free Wi-Fi. The 1-bedroom apartments offer double or twin beds. Two-room apartments have a sofa bed, a separate bedroom with a double bed and 3 apartments have the option of a pull-out extra bed. Up to 5 people can be accommodated in total. Some apartments also have a balcony.
A vending machine with drinks and snacks is available on site. Smaller pets are allowed at an extra cost. You can park conveniently in the underground garage or outside behind the building.
The apartments are located a 10-minute walk from the centre of Olomouc, on the main street Wolkerova, with a tram stop just a few metres away. Several cafés and restaurants can be found in the vicinity. You can go for a walk or a picnic in the neighbouring park.
Guests must check in online before arrival. You will then be emailed a numerical code that serves as access to all entrance doors and is valid for the duration of your stay.
WHY CHOOSE OLOMOUC
The city offers a wide range of historical monuments, including a UNESCO sculpture, romantic streets and corners, parks and gardens, plenty of entertainment and delicious food and drink. It's no coincidence that Olomouc is called "Little Prague". Here you don't have to worry about crowds and exorbitant prices. Olomouc offers high quality accommodation and gastronomy.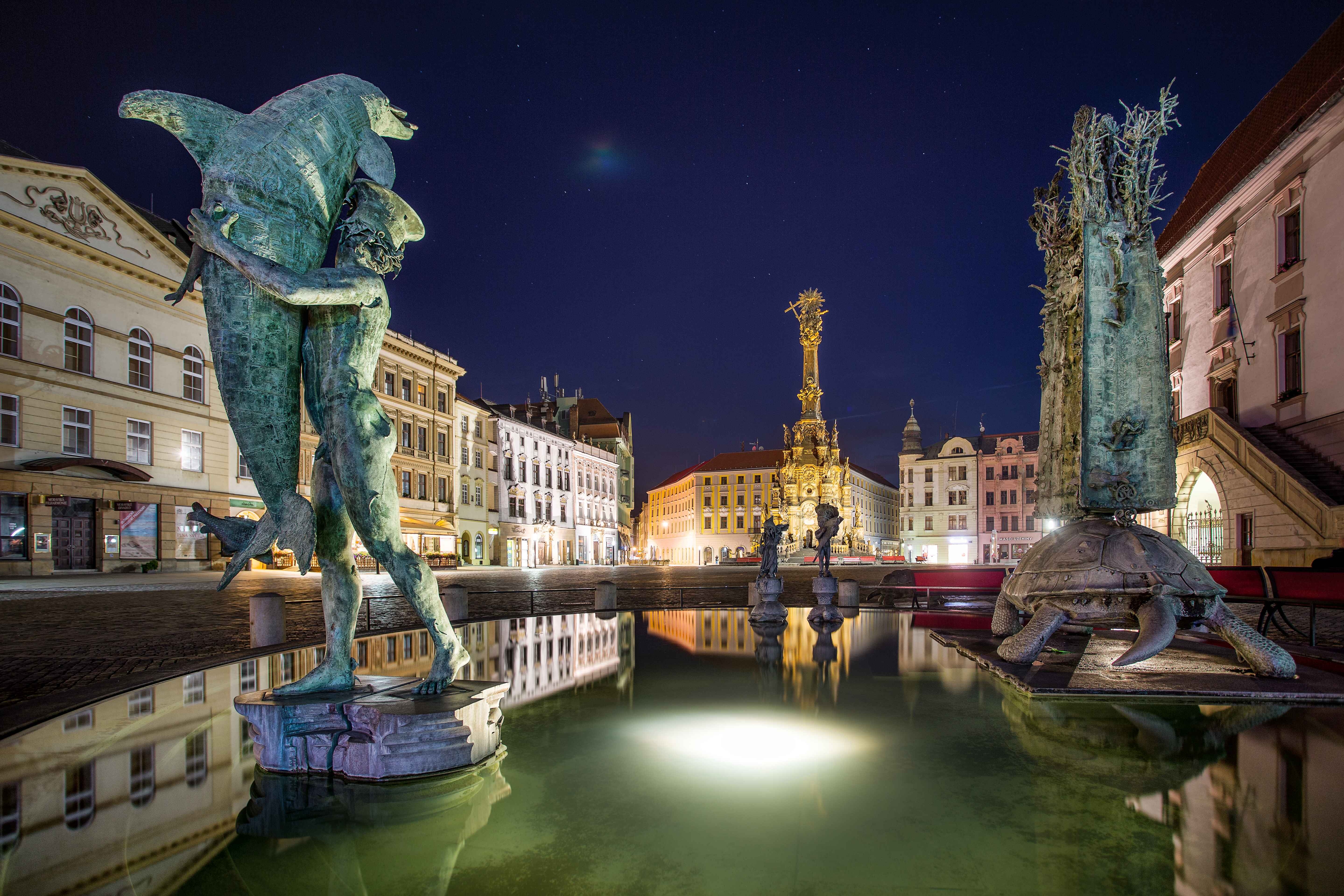 The university town of Olomouc is the largest urban conservation area in the Czech Republic after Prague. Olomouc's landmark, the Holy Trinity Column, has been listed as a UNESCO World Heritage Site since 2000. The Lonely Planet tourist guide even named Olomouc as No. 1 of the 50 Secret Gems of Europe.
In The New York Times article titled "6 Places in Europe Offering Shelter from the Crowds", the US paper is recommending the best alternative to Prague: Olomouc.
"Unlike Prague, it still has relatively few tourists. Home to 100,000 permanent residents and 21,000 university students, Olomouc offers a small-scale taste of Prague's history and architecture, as well as plenty of college-town fun and great places to eat and drink," writes Evan Rail for the Times.
Destination
Wolkerova 1210/27
779 00 Olomouc
---
Option 1
1 night for 2 persons in a one-room apartment
Choose the date:
Option 2
1 night for 2 persons in a two-room apartment
Choose the date:
Option 3
2 nights for 2 persons in a two-room apartment
Choose the date:
Option 4
2 nights for 2 persons in a two-room apartment
Choose the date:
Package reseller

- Sladovna Apartments
Implementer

- CK Střední Morava Sdružení cestovního ruchu