St. Martin's weekend in Olomouc (Nezvalova Archa Smarthotel)
Treat yourself to a romantic St. Martin's weekend in Olomouc and taste young Moravian wines! The first bottles of young wine will be opened on 11 November at 11 o'clock and 11 minutes on Dolní náměstí/square. In addition to several dozen samples of St. Martin's wines, there will also be regional products, metal fireplaces and an accompanying programme with music and a fire show.
Included:
1-2 nights for 2 persons in a standard double room 
continental breakfast
Wi-Fi
2x voucher in the value of 100 CZK for consumption/purchase of products during St. Martin's Festival in Olomouc (11 - 12 November 2022)
Smarthotel Nezvalova Archa is one of the first "smart" hotels in the Czech Republic to use a self-service system based on modern technologies. Almost everything from booking to payment, check-in and key handover is done electronically.

The self-service concept also applies to catering, the use of working spaces with technology and other services. The exterior and interior of this unusual building was designed by artist Jiří David and his installations have become a functional part of the hotel.
The hotel near the train station offers 37 cosy studios with their own small equipped kitchen, bathroom and toilet.
The common areas of the hotel are designed to serve as a full-fledged office, a place to meet friends or business partners, or as an alternative training room. Wi-Fi, good coffee, printer, photocopier and data projector are all fully available. On rainy days, you may also appreciate board games, books and much more.
You can park right in front of the hotel, and there are public transport stops, a supermarket, restaurants and cafés nearby.
WHY CHOOSE OLOMOUC
The city offers a wide range of historical monuments, including a UNESCO sculpture, romantic streets and corners, parks and gardens, plenty of entertainment and delicious food and drink. It's no coincidence that Olomouc is called "Little Prague". Here you don't have to worry about crowds and exorbitant prices. Olomouc offers high quality accommodation and gastronomy.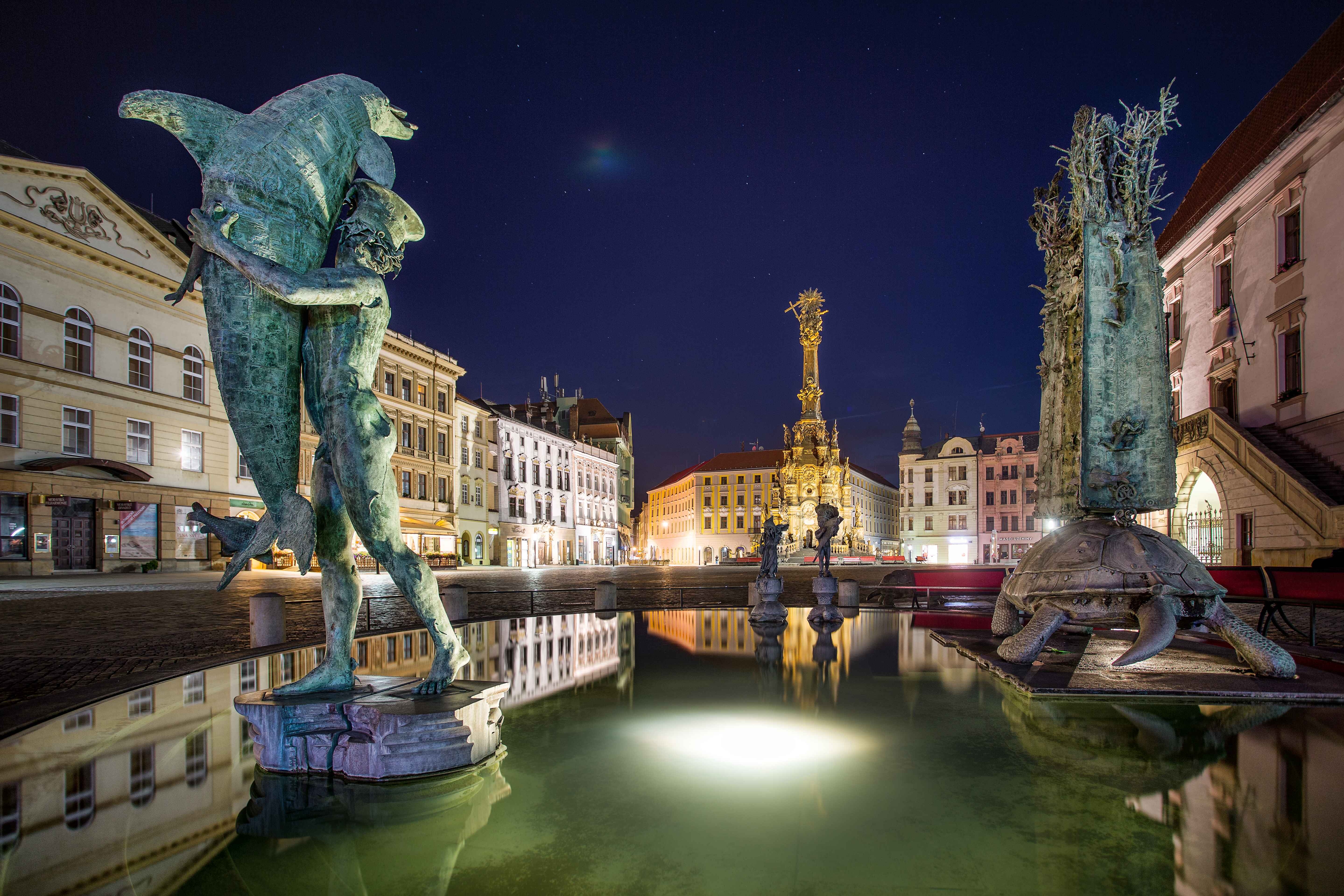 The university town of Olomouc is the largest urban conservation area in the Czech Republic after Prague. Olomouc's landmark, the Holy Trinity Column, has been listed as a UNESCO World Heritage Site since 2000. The Lonely Planet tourist guide even named Olomouc as No. 1 of the 50 Secret Gems of Europe.
In The New York Times article titled "6 Places in Europe Offering Shelter from the Crowds", the US paper is recommending the best alternative to Prague: Olomouc.
"Unlike Prague, it still has relatively few tourists. Home to 100,000 permanent residents and 21,000 university students, Olomouc offers a small-scale taste of Prague's history and architecture, as well as plenty of college-town fun and great places to eat and drink," writes Evan Rail for the Times.
---
Option 1
1 night for 2 persons in a STANDARD room
Choose the date:
Option 2
2 nights for 2 persons in a STANDARD room
Choose the date:
Package reseller

- Nezvalova Archa
Implementer

- CK Střední Morava Sdružení cestovního ruchu