Advent in Olomouc (Trinity Hotel****)
Enjoy the true Christmas atmosphere in Olomouc and go for a romantic stay for two! Olomouc's Christmas market is known as one of the most beautiful in the Czech Republic. For four weeks, the historic centre will be filled with dozens of stands and the scent of hot punch. Look forward to a rich programme with popular bands of all genres, theatre performances, Advent customs, historical attractions, a carved nativity scene and carol singing. Traditional products associated with Christmas and winter, rich refreshments and the famous punch will be offered by more than a hundred stands in Horní and Dolní náměstí (Squares).
Included:
1-2 nights for 2 persons in a double room
breakfast
Wi-Fi
1x voucher worth 200 CZK for consumption/purchase of products in the Wine Cellar U Zlatého beránka (Univerzitní 2)
Set in a historic townhouse, this cosy hotel is right in the city centre, just a few dozen metres from the UNESCO World Heritage Site, The Holy Trinity Column, after which it was named.

The unusual environment of the hotel is created by original design furniture in retro style and artworks of Moravian artists. Each room has free Wi-Fi, satellite TV, telephone, air conditioning, minibar, safe and bathroom. Guests can enjoy a restaurant and a lobby bar, among other facilities. There is a car parking and public transport stops right in front of the hotel.
WHY CHOOSE OLOMOUC
The city offers a wide range of historical monuments, including a UNESCO sculpture, romantic streets and corners, parks and gardens, plenty of entertainment and delicious food and drink. It's no coincidence that Olomouc is called "Little Prague". Here you don't have to worry about crowds and exorbitant prices. Olomouc offers high quality accommodation and gastronomy.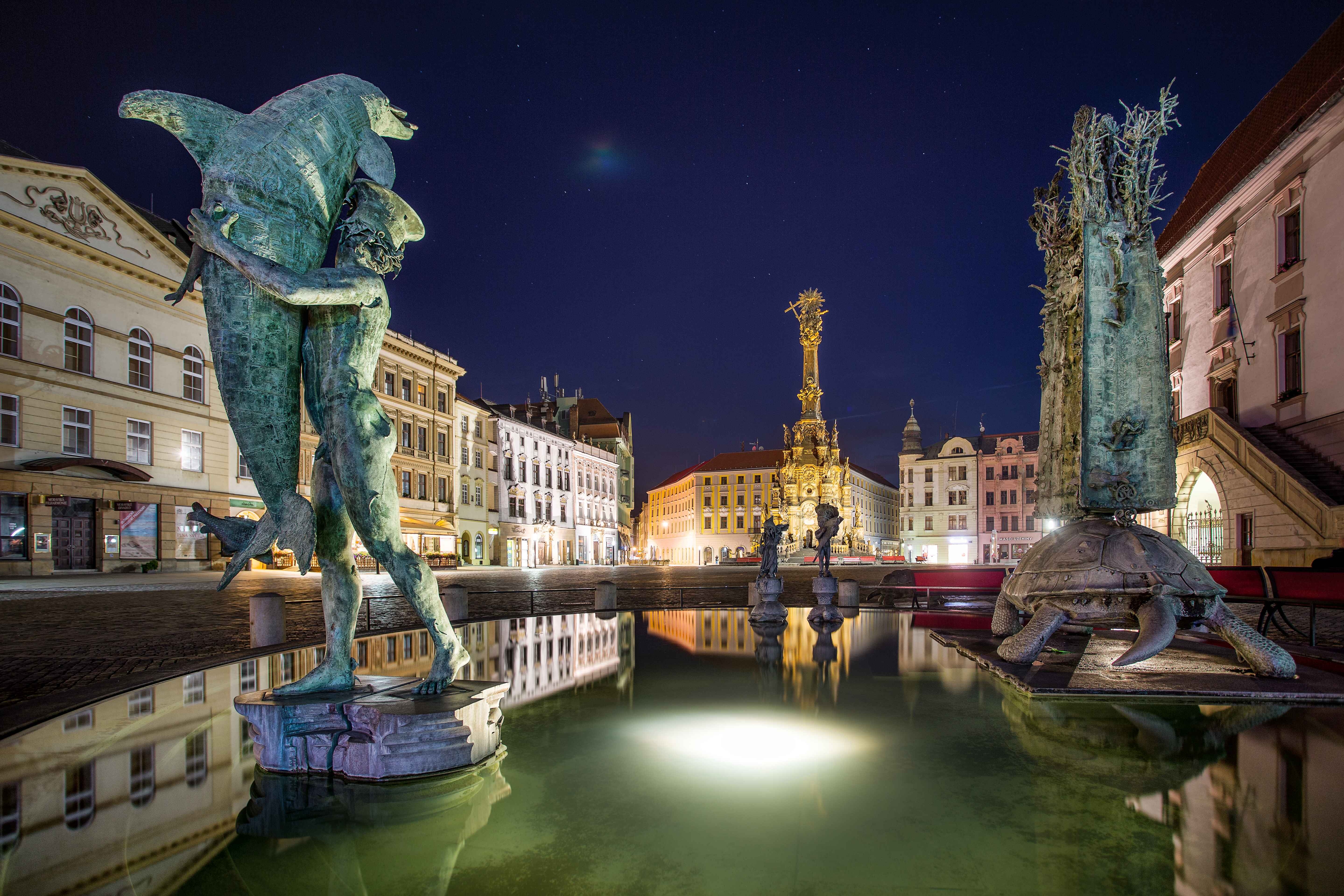 The university town of Olomouc is the largest urban conservation area in the Czech Republic after Prague. Olomouc's landmark, the Holy Trinity Column, has been listed as a UNESCO World Heritage Site since 2000. The Lonely Planet tourist guide even named Olomouc as No. 1 of the 50 Secret Gems of Europe.
In The New York Times article titled "6 Places in Europe Offering Shelter from the Crowds", the US paper is recommending the best alternative to Prague: Olomouc.
"Unlike Prague, it still has relatively few tourists. Home to 100,000 permanent residents and 21,000 university students, Olomouc offers a small-scale taste of Prague's history and architecture, as well as plenty of college-town fun and great places to eat and drink," writes Evan Rail for the Times.
Destination
Pavelčákova 22
772 00 Olomouc
---
Option 1
2 nights for 2 persons in a DOUBLE room
Not yet available to order
Option 2
1 night for 2 persons in a DOUBLE room
Not yet available to order
Package reseller

- Trinity
Implementer

- CK Střední Morava Sdružení cestovního ruchu